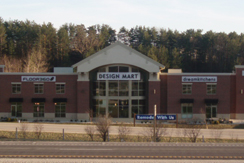 ABOUT MEYERS ELECTRIC
Meyers Electric, Inc was founded in Southeastern Wisconsin by William F. Meyers in 1962. For the next 30 years the business flourished in residential and commercial areas based on the quality of work that he demanded.

In 1992 William H. Meyers purchased the business and has continued the work ethic to this date that was established by his father.

The business is located in Wales Wisconsin. Meyers Electric, Inc. continues to strive to maintain the quality and service that was passed down.
Mission:
Meyers Electric, Inc. believes that the quality of workmanship that is provided is due to the fact of long term employee's and the experience that they bring. It is our belief that a business grows out of the kind of people we are. Being a family business w/ a deep customer base we are able to continue to prove ourselves year after year.